Flexible Packaging
Flexible Packaging Specialists Serving The United States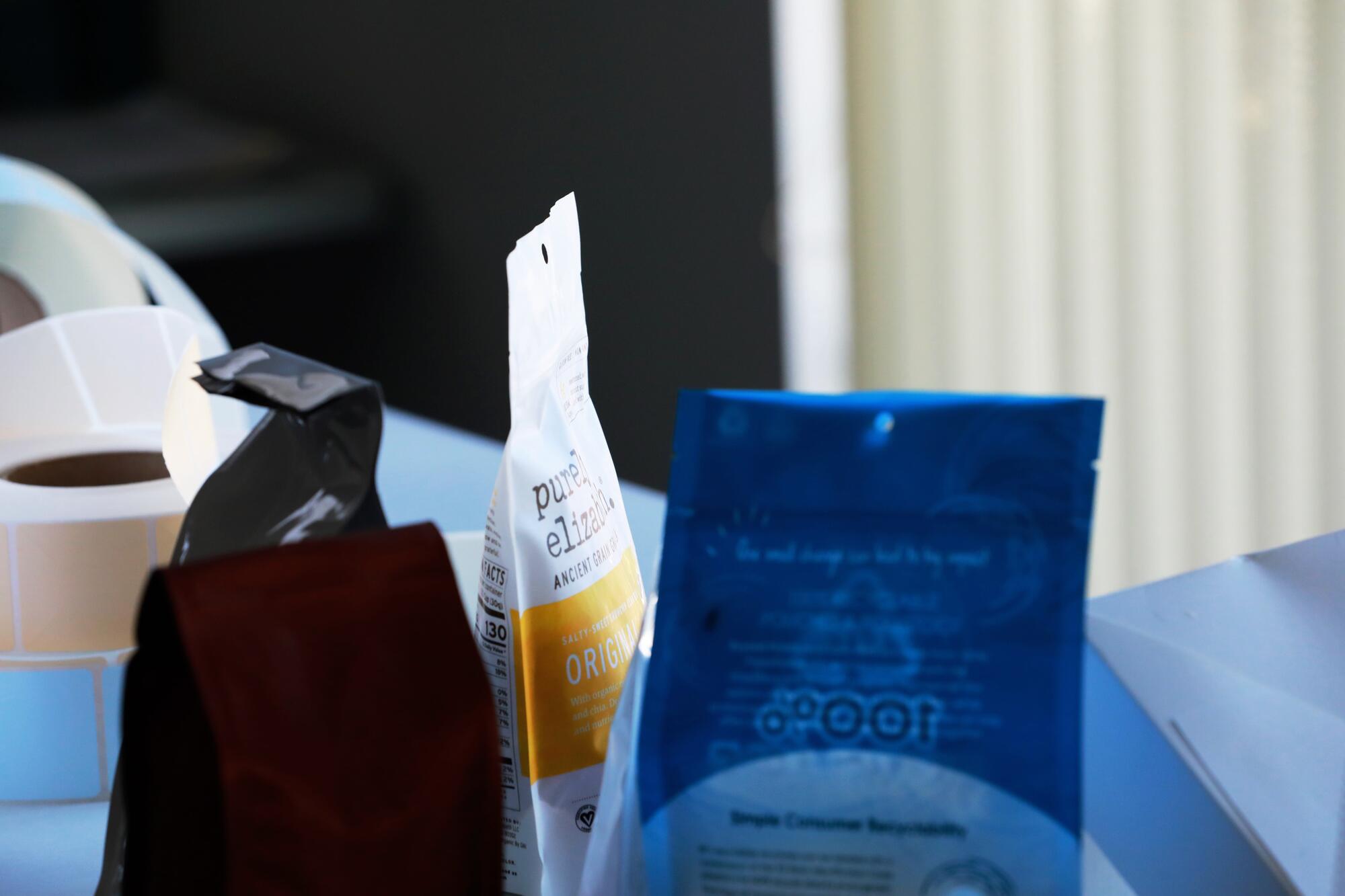 Flexible Packaging
WHY CHOOSE OUR FLEXIBLE PACKAGING?

Beyond Print has over 50 years of combined experience in providing our clients with exceptional flexible packaging, it's at the heart of what we do and truly our specialty.
Flexible packaging is the fastest growing packaging segment in the market, giving companies more power than ever to communicate their brand to consumers through fully customizable packaging.
Our team of flexible packaging experts are committed to creating innovative and beautiful packaging to elevate brands against competition. We work with clients to understand the needs of their product, from merchandising to distribution, and determine key functions consumers want and need.


TYPES OF FLEXIBLE PACKAGING
Although there are 4 main types of flexible packaging that fit most product needs, the possibile combinations are endless.
Stand-up Pouches - Built to stand on their own from the bottom, these flexible pouches allow for storage, display, and quick access use.
Flat Bottom Pouches - Built for greater space and strength with gussets on the sides, these are free standing pouches with a flat, rectangular base.
Spouted Pouches - Spouted pouches are typically a stand up pouch that has a re-closable cap or spout at the top to allow for better user control and pouring ease.
Rollstock Laminated & Coextruded Film - A roll of film that wraps around a packaging solution like stand-up, flat bottom, side gusseted, or spouted pouches.
Flexible packaging offers you innovative design and leading-edge technology to preserve your product longer and reduce weight. To extend the life of your product, you can choose from a wide range of blown, extruded, co-extruded, and barrier films.
In addition to the 4 main types of flexible packaging described above, Beyond Print also has a unique variety of other packaging solutions to choose from like:
Side Seal Pouches

Bottom Seal Pouches

Vacuum Bags

Retort Pouches

Shaped Pouches

Retail Shopping Bags

FIBC

Lidding Film

Stock Products - Offers affordable pricing and fast turnaround times.



BEYOND PRINT KNOWS FLEXIBLE PACKAGING
When bringing a new product to market, good thought and strategy should go into choosing the right design, package, and product label. To save you time and money, Beyond Print's art team and branding specialists can provide technical expertise to guide you through the process start to finish.
If you have a marketing team or product design already in place, or if you need us to help you market from the ground up, our design services are top-notch and truly collaborative.
Whether you just need some help with finding the right flexible packaging or you need to explore our design, inventory management and product warehousing capabilities, our objective is to help you protect your product, your brand, and high unforseen expenses.
Beyond Print is headquartered in Omaha, NE and provides flexible packaging to businesses across the United States. We encourage you to meet our team, read a bit of our history and see our client's work.
If you'd prefer to discuss your project in more depth, give us a call at 844-815-1216 or drop us a line here. We look forward to helping where we can!