Contract Packaging
Secondary Packaging Specialists Serving the United States

Contract Packaging
WHAT IS CONTRACT PACKAGING?
Beyond Print offers flexible packaging solutions in more ways than one. We have a variety of contract packaging, or co-packing capabilities and services that are customizable to meet the specific needs of your inventory, all of which save you time and money.
Our service sites are set up with secondary packaging and custom labeling equipment and staffed to meet the needs of your project. Our final quality inspections ensure the integrity of your product before it enters the market, and into the hands of your customer.
Some of Beyond Print's contract packaging services include:
Secondary Packaging

POS Display Assembly

Club Store Kits

Packing Out

Shrink Wrapping

Labeling

Multi-Packs

Clamshell

Assembly

Repackaging

Relabeling

Fulfillment
SECONDARY PACKAGING DONE RIGHT
Whether you need your product packed into a secondary package, or you want a secondary package designed to maximize branding and minimize waste, we can help.

Secondary packaging helps support, reinforce, and enhance your brand's primary product packaging by giving the customer a physical secondary product or sample that protects or promotes, in some way, the first.
Secondary packaging can help you cross promote your brand and increase your brands awareness or simply protect your product from damage.
Secondary packaging comes in a variety of design options.
Examples of secondary packaging could include a protective box your product comes in or extra samples of the product, gifts, give aways or applicable uses to expand the main products use.
The most common types of secondary packaging include:
Shipping Cartons

Folding Cartons

Corrugated Containers and Displays

Trays

Cardboard Boxes and Paperboard Enclosures

Shrink Wraps and Outer Films
Coordinating secondary packaging design can be stressful and time consuming. We will help establish a clear objective of what your product's mission is and what you want it to provide or accomplish for your consumer before settling on a secondary packaging solution.
BEYOND PRINT KNOWS PACKAGING SOLUTIONS
With experience comes knowledge. Beyond Print has over 50+ years of combined experience in the packaging and labeling industry.
From flexible, rigid and sustainable packaging to cold storage labels, USDA export labels, and custom design services, Beyond Print will help lead you through uncertainties and protect you against costly errors.
Headquartered in Omaha, NE, Beyond Print helps service businesses of all types across the continental United States. With additional offices in New Mexico, and Kansas and warehouses across the country, we provide the logistical help you need for successful product delivery everytime.
Get to know more about the Beyond Print story, our team and our work and let us know how we can help you on your next packaging and label project. You can reach us by calling 844-815-1216 or send us a message here. We look forward to assisting you!
The Beyond Print Advantage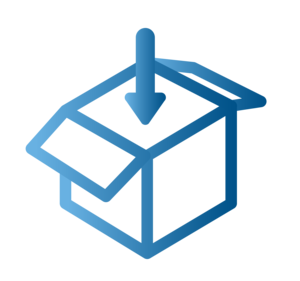 From Possibilities to Production
We honor your vision and add our expertise
We fit your project to your budget, not our price scale
We stay accessible - There's no silly questions to us
We meet deadlines and keep fast turnaround times
We have options, producing domestically and globally
We are committed to service first, at every level of our team