How to Choose the Right Popcorn Packaging?
June 13, 2022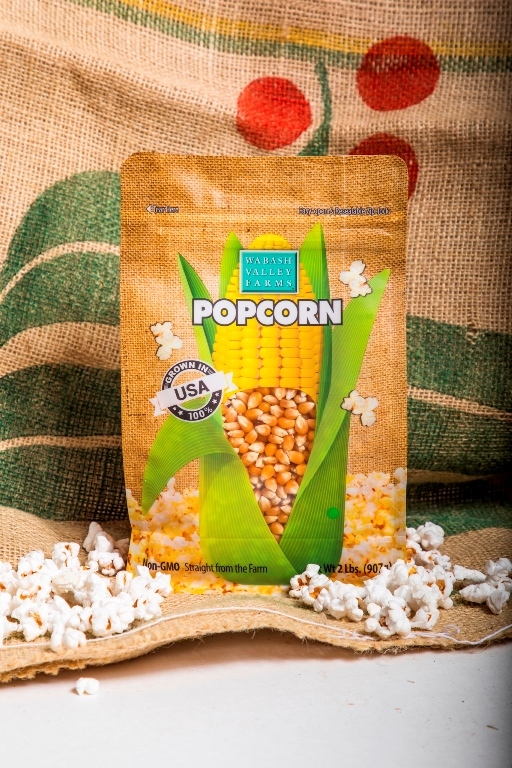 POPCORN - CUSTOM PRODUCT PACKAGING

According to
Fior Markets
, pre-popped
popcorn is one of the fastest growing snack foods on the market today
with ready-to-eat popcorn expected to reach
$6.22 billion
by 2026.
A big reason for this sizable increase in consumer spending is associated with the Covid-19 pandemic as millions of people worldwide were staying home and searching their cupboards for simple and healthier snacks.

It goes without saying that there probably hasn't been a better time to market your new popcorn product than now, so where do you start in packaging and branding your new pre-popped or kernal popcorn?

Beyond Print, Inc. specializes in custom product labeling and packaging for the food and snack industry. We'd like to share the various ins and outs of how things work when it comes to picking the right package brand to stand out.



VARIOUS TYPES OF POPCORN PACKAGING
There are several ways you can package popcorn today but be careful in choosing or seek help from a packaging partner that can assist. You will not only need to choose the right packaging, but also determine how the package will look, it's shelf life, what the messaging says and how, where, and at what cost your product will be sold.
See Through Plastic Bag with Twist Tie – Probably the most affordable way to package popcorn, but not a super viable option if you want to keep your product fresh for your customers.
Popcorn Tin – This is a more expensive way to package your popcorn and although it's a big seller for the holiday seasons, it is not going to do a very good job of keeping your popcon fresh over an extended period of time. Another consideration for this style of packaging is that it's bulky and not many suppliers will have the shelf space for such a bulky and potentially more expensive item.
Plastic Popcorn Packaging Tubes – When done right, these see-through tubes showcase your product, so people know what it is and what it looks like. They can also be branded in a way that can help your product standout uniquely. That said, they too lose their freshness the moment the seal is broken.
Form Seal Bags – Form seal bags are a common popcorn packaging option in the market today. Just like chip bags, form seal bags, once opened, immediately start your popcorn off down the road of becoming stale fast. Made from roll stock, these bags can be bulky and don't stand up on their own, in turn, making them tougher to sell and be seen on shelves.
Stand Up Pouches - Probably one of the best ways to preserve and package pre-popped popcorn today is using stand up pouches. These are pouches that not only stand on their own, but they are also often packaged with zipper or tight seals to accommodate long-term freshness. In addition, they aren't too bulky for a supplier to showcase and offer just enough space on the front and back of the packaging to explain features and tell your unique story.


OTHER HELPFUL TIPS FOR POPCORN PACKAGING

A lot goes into picking the perfect package to market your popcorn as described above. Other things to take into consideration is the brand itself.
Using a team that knows their stuff when it comes to being creative and one that has the graphic design skills to make your brand stand out is of utmost importance.

You will want to choose a packaging company that understands product labels and how to brand effectively or one that can work with your creative marketing team cohesively. Whether it be bold colors, a good graphic image or proper terminology explaining your products value, get good help if you want to stand out from an already saturated popcorn market.

In addition, you will want a design team that can explain various ways to package. Do you want a matte, gloss, zipper, soft touch, or metallic enhancement? A good creative design team that knows the packaging business inside and out goes a long way in not making an expensive branding mistake the first go around.
WHY EXPLORE BEYOND PRINT INC.?
Known across the United States as one of the premier printing, packaging, and labeling companies today, Beyond Print, Inc. has the team and know how to help you separate your product from competition.
With a graphic art and marketing department, Beyond Print can take your project from the groundfloor or work with your existing design team to complete the entire packaging and branding experience affordably and with quick turn around times.
Beyond Print, Inc. offers a wide variety of popcorn packaging, such as stand-up pouches, rigid packaging, roll stock and lay flat pouches. We strive to create the perfect packaging solution for you, from creative to implementation to warehousing. Ask us for a free quote here or give us a call today at 844-815-1216.